Welcome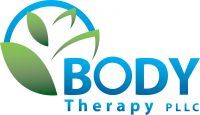 Welcome! My name is Debey Goebel. I am a licensed massage therapist and Reiki Master and owner of Body Therapy, pllc. This is my private practice and I am the sole therapist in the office.
Body Therapy, pllc is located at 13231 N. 35th Ave #A-6, Phoenix, AZ 85029. It is just south of Thunderbird Rd on the East side of 35th Ave.
I am trained in a variety of modalities and customize each service to meet the clients needs. Please click on the "Services & Rates" page to learn more about the various techniques I use in my work.
To set up an appointment with me, click on "Contact Me" and send me a message or call me directly at 602-380-3193. If I am with a client when you caii, I will call you back to confirm the details of your appointment, and also answer any questions you might have. Please see page regarding Hours for Cancellation Policy.
Gift Cards are also available. *discounts do not apply to gift card purchases.
Thanks for visiting, and have a great day.